I went back to Rochu for a bit because of how absolutely wonderful this pairing WAS...as politically incorrect as it is, it's never wrong to have an occasional dream i suppose.
and this is for the Bleach 2011 calendar on jojohot forum:
( I had to do a tribute to Aizen...he went out in quite a style =v= somewhat on purpose i suppose)
Supposedly this is QQ vs 360? the battle is over now but it was worth it -v-
and last but not least...UMINEKO! I am in love >v< especially now that the series ended.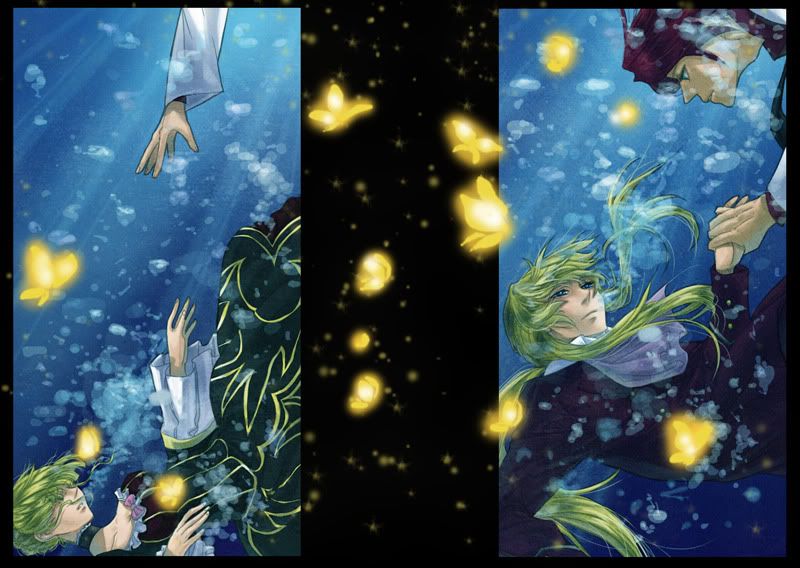 I have many photos from the Paris trip and will upload them here. After the dinner at moulin rouge we went back to the hotel and hours later in the middle of the night i was throwing up in the tiny toilet. the next day my friends went out to get stomach medicine for me...and strangely, consequently they all got uncomfortable and we simply slept the day away. Didn't make it to the Eiffel tower this trip, but thankfully we were in good enough conditions to go see the Louvre. I'm not so much of an impressionist but damn there were some BEAUTIFUL marble statues.
how's everyone's new year going?
p.s. new year new layout
p.p.s. will use new set of icons -v- next time.
I realize i haven't drawn much since the last time i updated.... which was like when i don't know XD but HERE have some PICTURES.
Current Mood:

groggy