next, travel plans.
Oct. 22-25, Amsterdam, Holland.
Dec. 23-28 Paris, France.
Anyone feel like coming with? let me know TVT looking for travelling buddies.
P.S. I am planning to get the tickets to the Eiffel tower for December 25th...Ah, Christmas.
And then.
See...
I'm pretty happy just being the otaku that I am now, with a decent job with a good pay, and travelling around the world once in a while.
But before the perfect romance comes around (which it most likely never will)
I am completely happy to be satisfied with drawing aki and shinji -v-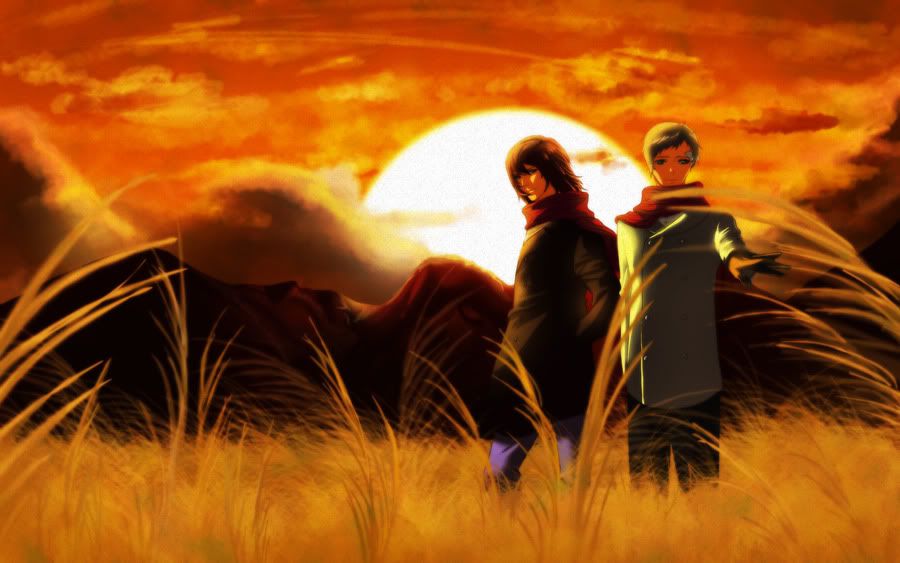 GOD I WAS SO IN LOVE...DAMN U PERSONA3 FOR THAT CRAPPY AND CRAPPIER ENDING TVT
yeah...i kinda want a romance like that...stormy and completely perfect.
GOD PLEASE GIVE ME A REAL LIFE AKIHIKO OR SHINJIRO!! I'D BE SO GRATEFUL! I'D GIVE MY LIFE TO HAVE THE PERFECT ROMANCE WITH AKI OR SHINJI TVT
Just a little otaku rant right there -v-
yeah, I like my life it is now.
cannedebonbon, xtwilightzx, Tues and Rui (though i know u guys dun use LJ) u guys dun go too far ahead of me TVT
first a big congrats to sonicelectronic on her engagement TVT